Hurtownia Modne duże rozmiary – nowe trendy od marki Basic Feel Good. Nie ważne, jaki masz rozmiar, modna odzież basic zawsze cieszy się popularnością. Zastanawiasz się, jakie nowości oferuje hurtownia odzieży plus size? Zapoznaj się z poniższym tekstem, aby dowiedzieć się o najnowszych trendach i zainspirować się przed kolejnym uzupełnieniem asortymentu swojego sklepu.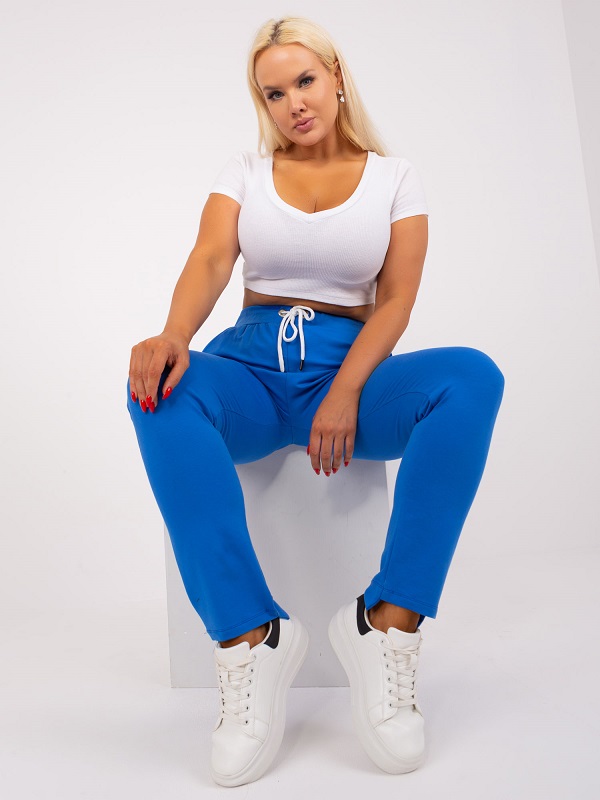 Clothing Wholesale (En. clothing wholesale) plus size – stylish basic and fashionable large size
Simple single-color clothes are now a key element of women's looks for different occasions. Their versatility makes them a great fit as a base for casual outfits, both home and shopping, as well as for more formal outings. They are popular among women of all ages and sizes. The basic clothes offered are also recognized among owners of fuller silhouettes. Now you can conveniently order them online at Factoryprice.eu, an online womenswear wholesaler that offers a wide selection of uniform clothes from the Basic Feel Good brand. The combination of high-quality and fashionable design will delight any woman who is looking for interesting novelties for her wardrobe.
It is also worth noting that the ever-growing collection of stylish models offered by this renowned womenswear wholesaler makes it an ideal choice for any season. Fashionable t-shirts, blouses or trousers will definitely be useful always! In the offer of online wholesalers you will also find comfortable dresses and tops that are popular in warmer days. Plus size clothing wholesaler is a real source of inspiration when it comes to smooth clothing friendly to fuller figures. The presented models emphasize the advantages of curvy ladies, while skillfully masking some imperfections. Made of high quality cotton, these garments provide comfort and are skin-friendly, minimizing the risk of irritation. Plus size clothing wholesaler offers only the highest quality products that will please the eyes of their owners for many fashion seasons.
Fashionable plus sizes – News from Wholesale Clothing Plus Size – What Can You Find?
At the next replenishment of the store's stock, bet on fashion classics combined with modern style. Here are some clothes suggestions from the offer of clothing wholesalers (De. Textil Grosshandel ), which are worth considering:
Plus Size Basic Dresses – For the spring/summer season, dresses are very popular. Plus size clothing wholesaler has many interesting novelties to offer in this section. Choose loose cotton dresses in Spanish style, as well as models with a tie at the waist. It is also worth paying attention to dresses with short sleeves and slits on the sides. Plus Size Basic Blouses – Cotton blouses are indispensable both in office looks and for everyday outings. Watch the offer of plus-size clothing wholesalers and choose models with frills on the sleeves. In colder weather, versions with long sleeves and contrasting welts will work great. Choose denim trousers or fabric cigarils with them for an impressive result. Plus Size Basic T-shirts – Universal T-shirts can perfectly complement glamorous looks. In the offer of plus-size clothing wholesalers you will find both classic versions with a round neckline and models with a free cut, revealing the shoulders. Plus Size Basic sweatpants – In the Polish climate, trousers made of thicker material are indispensable. The wholesale offers Basic Feel Good sweatpants both in jogger version and with wider legs. They can easily be put together with a short top and a hoodie. More Inspiring Proposals
That's not all! On offer wholesale women's clothing Comfortable longer shorts and smooth leggings are also available, which are great for physical activity. The products are available in a variety of colors, including pastel shades and intense colors such as fuchsia or red. Plus size clothing wholesale offers a wide selection of models from Basic Feel Good, which are sure to attract customers wearing larger sizes. You do not have to worry about the results of sales of basic clothing, because the online wholesale allows you to choose fashionable hits that are sure to attract the attention of customers.
Related to this topic: Bird Outlet
Wholesale Shopping for Clothing: garment exchange