As the autumn aura makes itself felt more and more, ladies begin to look for fashionable and practical outerwear. What styles of jackets and coats are worth offering in your store for this season? See which outerwear for autumn wholesale break popularity records!
In autumn, include in the storey's offer the most fashionable jackets and coats!
The top cover, as the name implies, is a wardrobe item that we put on ourselves last, that is, on top of the entire styling. It is usually thicker than a standard sweatshirt or sweater and is designed to protect us from cold, rain and wind. In the Polish climate, we basically need top coatings all year round, we only change their thickness depending on the season. However, today we mean warmer and thicker clothing, such as jackets and coats, for which the season is just starting! The autumn-winter period is quite a long, but limited time, in which clothing stores can sell a lot of outerwear. To make the most of this time you need to know the leading trends in this category, so see what women's outerwear for autumn wholesale buy.
Fortunately, for clothing entrepreneurs, the trends among outerwear from year to year are similar and subject to little change. Typically, every season, the same jackets and coats that celebrated the triumphs of previous seasons return to fashion. This is because the thick cover of the female customers buy less often, once in a while. Besides, the previously known solutions in this category are perfect, so why change something that works?
Check out what outerwear for autumn in wholesale is worth buying
Of course, this does not mean that the choice of top coats is limited — on the contrary! Clothing wholesalers such as FactoryPrice.eu are bursting at the seams at this time of year with new supplies of fashionable jacket and coat styles. Among them there are well-known and beloved types, although some models are not devoid of a more original schnitzel! However, buying fashionable outerwear for autumn wholesale There is nothing to tricks to combine, because women are most fond of the classics of the genre.
The wholesale shop stocking expert who will tell you which jackets and coats go down best:
LIGHTWEIGHT DOWN JACKETS — longer or shorter, with transverse quilting and hood, ultra lightweight design and zipper closure. Such jackets are very light and thinner, and yet they are great to protect against cold and wind.
QUILTED JACKETS FOR WOMEN — not at all a smaller hit of wholesale are also quilted jackets for women, which is a real symbol of autumn! Models of light jackets with quilting in diamonds or squares perfectly protect against cold, and at the same time look interesting.
CLASSIC WOMEN'S COATS — autumn coats are, of course, the most elegant outerwear for autumn wholesale from FactoryPrice.eu. They look beautifully on the silhouette and at the same time great protect against the cold, giving the looks a lot of timeless chic.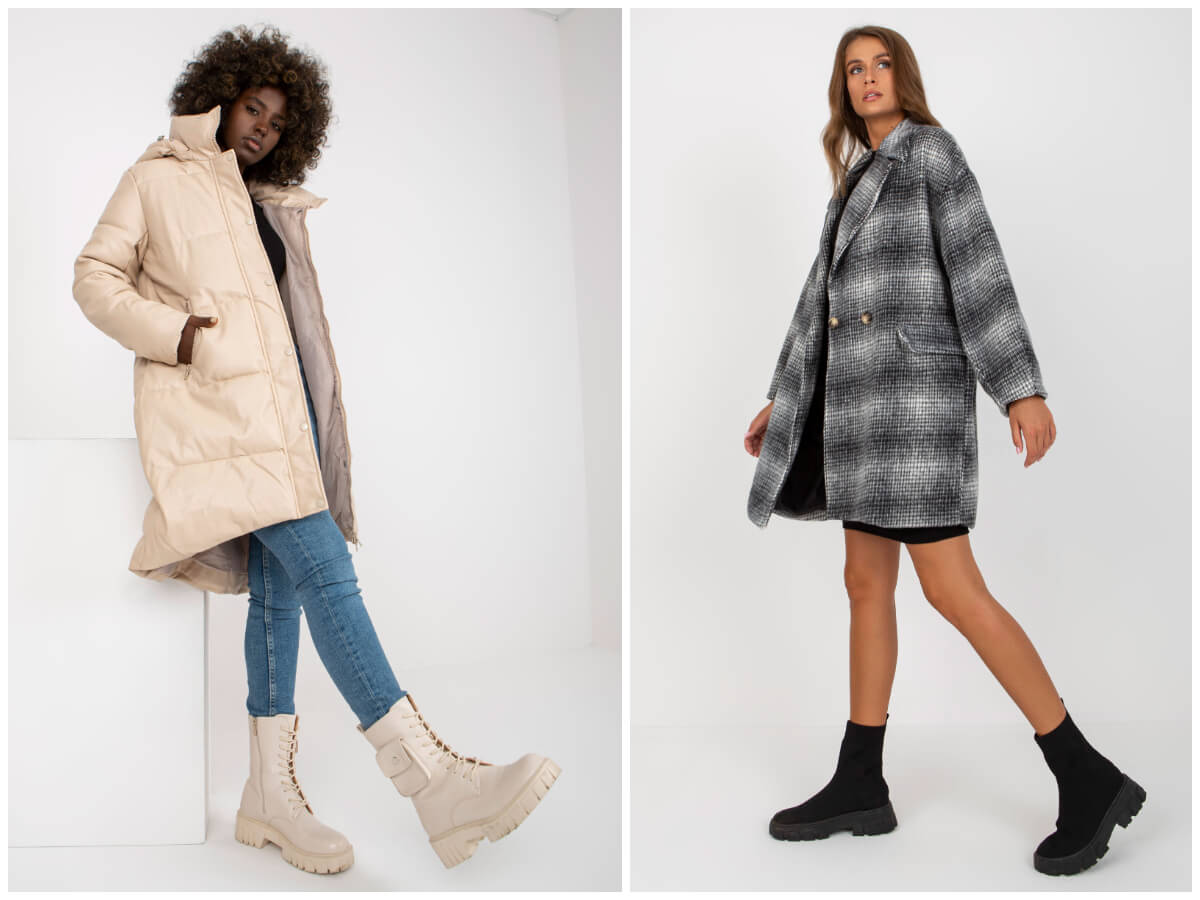 ALPACA COATS — a much more casual version of autumn coats are models in the style of alpaca, i.e. oversized nice models with wool. They usually have a hood and a snap closure, as well as wide lapels and a larger cut and tapered sleeves to the wrists.
WOMEN'S PLAID COATINGS — autumn must have in every clothing store is also outerwear for autumn wholesale plaid. These include classic plaid single-breasted coats and chunky plaid outershirts that superbly replace traditional down jackets.
To the group of outerwear we can still include women's down vests, which are making a furor among girls this fall. Due to the lack of sleeves, however, they will work in milder weather, being a stylish wardrobe element and a practical quilted warmer.
Discover fashionable outerwear for autumn in wholesale from RUE PARIS
Online clothing wholesale company FactoryPrice.eu has a lot of warm and stylish outerwear from many suppliers. However, some of the products in this category distinguishe by their unique style and apparently high quality, and we will mentionion them separately. It's about outerwear for autumn wholesale from the brand Rue Parishat perfectly combine feminine chic with timeless styles! The collection is created by the most fashionable quilted women's jackets and different length single and double-breasted coats of stylish types. Among the jackets of the brand RP priym in our wholesale range are mainly quilted models that appeal to timeless British style. Loose, light and thin oversize jackets in quilting with large diamonds fit fantastically into the urban autumn climate.
No less stylish look classic women's coats Rue Paris wholesale, which include fitted to the figure jacket models. Among them there are smooth classics, tied trench coats at the waist and herringbone, houndstooth or checkered coats, perfect for autumn! By the way, part of the top covering of the Polish brand Rue Paris is from Poland. Under fashionable jackets and coats ladies are happy to put stylish women's sweaters wholesale, as well as ribbed basic dresses or turtleneck blouses.
Are looking for the assortment of your store fashionable women's outerwear representing different styles? We invite you to FactoryPrice.eu. Only with them you will get a wide selection of styles and colors. As well as a full range of sizes from number S to 2XL.
Read also: Women's backpacks in online boutiques – is it worth having them?
See next: Women's golf in wholesale – the perfect product for autumn and winter