Soon, when you get a little cooler outside, the girls will reach for longer legs with which to cover their legs. It will not immediately be thick tracksuits, because at the turn of summer and autumn the popularity of styling with timeless leggings increases! These figure-highlighting, fitting thin trousers are one of the favorite wardrobe styles among girls. Do you have a properly diverse collection of leggings in the store? If not yet, then be sure to watch women's leggings in clothing wholesale Women's FactoryPrice.eu, where you will fill in any shortcomings of this product.
Attract customers to the store with fashionable leggings from the wholesaler!
Young girls love to wear comfortable leggings and do not intend to give up on them at all. These specific thin pants are great for casual outfits, including during cooler autumn! Leggins not only beautifully emphasize the female figure, but they are also ultra comfortable, perfectly adapt to the shape of the figure and fit many other clothes. They look sensationally donn to autumn looses sweaters, quilted jackets and coats, supplemented with massive trappers and a kidney bag. They bring an abundance of sports schnitzel to any styling, combined with urban bulk and unfettered comfort.
Be sure to offer customers the best and most fashionable models in autumn colors that will perfectly fit into the surrounding landscape. Where will you get the best styles? Check out the website of the FactoryPrice.eu wholesale store, where you can find the most fashionable everyday and sports leggings in clothing wholesale. Girls in everyday looks for autumn will be useful to both types, because they give the outfit a slightly different overtones. Supply the store with the most stylish models of leggings!
Discover the Most Stylish Women's Leggings at Online Wholesale
Today we distinguish a lot of types of fashionable women's leggings. Mode designers boldly reach for different types of material for production, surprising with a fresh approach to the subject. The basic type of leggings is the basic cotton model, but we also recommend you other varieties that ladies are looking for now!
Check out the list of the most fashionable women's leggings, which are certainly worth buying in bulk for the coming season:
LEGGINGS WITH SLITS — to interest girls with interesting models of leggings, bet on models with slits on the legs. The model attracts attention and stands out from other leggings! Bet on a model with fixed slits on the front of the legs or choose leggings with a sewn-in indoor zipper on the sides of the calves that can be slid.
WOMEN'S LEGGINGS IN STRIPED — another hit of autumn stylizations will certainly be ribbed leggings for women in wholesale, that is, models with a characteristic texture of the material. Vertical striped embossing on leggings visually slims the silhouette, looks original, and also gives clothes a "warmer" character. Just in time for colder autumn days!
BASIC WITH HIGH WAIST — an absolute must have in the offer of every clothing store should be smooth cotton leggings with high waist. These elastic, totally base models with elastic waistband beautifully emphasize the silhouette, fit everything and are very versatile.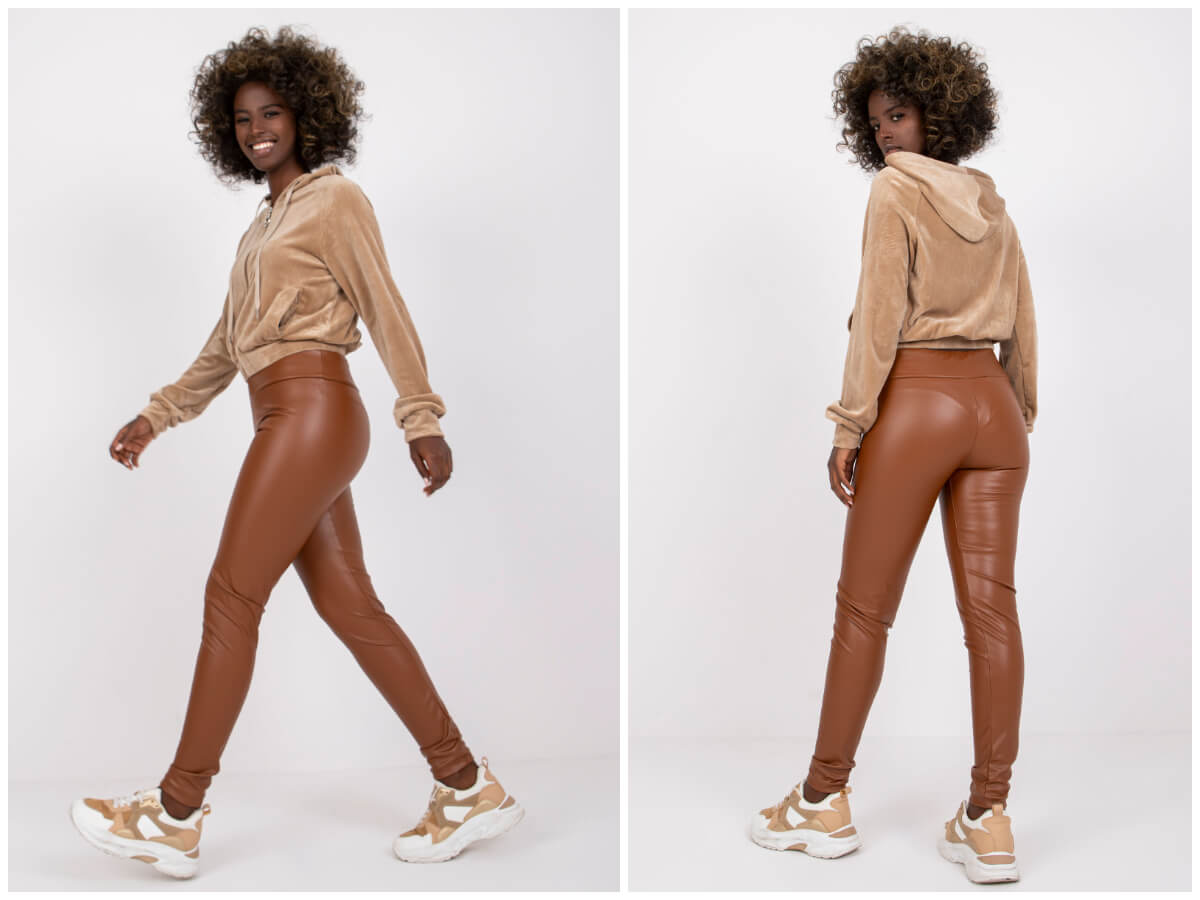 LEGGINGS WITH LAMPAS — another interesting installment of leggings are models with famous stripes, that is, straps running along the outer side of the legs. The stripes give the leggings a slightly more sporty schnitzel, stand out from the crowd and visually slim and lengthen the legs.
MODELS WITH WARMING — prepare your store also for more serious autumn cold by buying women's insulated leggings in wholesale. These are usually slightly thicker models padded from the inside with a cuddly nap to the touch, which increases the comfort of wearing and gives the legs more warmth.
ECO LEATHER LEGGINGS — a real hit for autumn are also models of women's leggings made of soft imitation leather. They give autumn looks more chic and sexy claw, and in addition they are perfectly combined with autumn knitwear!
See women's leggings in the wholesale store in the most interesting looks for autumn!
Once you have replenished the storey's assortment with the most fashionable leggings of the season, see how to successfully introduce them to customers so that they buy whole looks. Thanks to this, you will enjoy more profits, and customers will enjoy the ready idea for a successful urban look! Therefore, properly expose leggings in your range, showing them in the company of fashionable autumn clothes. How to do it? Product stylist from the FactoryPrice.eu wholesale store will show you. She takes care of the proper presentation of the goods every day.
Contrary to appearances it doesn't black leggings in clothing wholesale The easiest way to style, but models in earth tones. It is about tailored trousers in brown and beige tones, which look great in autumn looks with similar colors sweaters and ribbed basic blouses with turtleneck. Women's sweatshirts oversized basic or with fashionable prints, especially hooded kangaroo sweatshirts also perfectly suit to leggings. In addition, it is worth showing clients the styling with leggings and a long camel cardigan with pockets and tassels in a duo. In Turn elegant leggings for women in wholesale with decorative gold buttons and high waisted, they fit wonderfully with alpaca coats. Do not wait, shop wholesale at FactoryPrice.eu and replenish the store's assortment with fashionable models and leggings colors for autumn.
Read also: Basic dresses in the autumn edition – see
Take a peek here: Types of necklines in t-shirts – choose the perfect one for yourself